The Pull Thinking Toolset
The Pull Thinking® Toolset puts your solution in motion. It was developed to quickly identify the problems that are holding you back and the specific solutions to those problems.

The toolset includes:
The Pull Principle

®

The Four Pull Questions

SM

The Service Flow Pull Structure

SM
The Pull Principle: The first tool in our toolset is the Pull Principle, which states—The primary force that causes all movement is a pull force.

Here's where you begin the practical application of Pull Thinking. This principle is the driving force behind the entire methodology. And its power was described by Aristotle over a thousand years ago:

"A prime mover that moves everything without itself moving ... must cause motion by being attractive rather than propulsive" - Aristotle, 350BC

In other words, you use less energy and garner greater results when you attract or pull people into what you need done, as opposed to when you push them.

Consider the truths about pull:
The most efficient way to create, grow and improve is to pull

Pull is the creative force of nature that no one can
avoid or alter.
Push is a force that creates a natural kind of reluctance or resistance. Pull, on the other hand, works as a kind of magnet. It's what people find compelling about what you're trying to do. It's the "what's in it for me" factor. And it also determines what's in it for everyone else.
The Four Pull Questions: Next, four seemingly simple questions are used to uncover problem areas and define accountabilities. Questions that help define purpose and measures of success. Questions that identify the pull. All of which leads to Ultimate Service Flow and alignment—delivering optimal collaboration, efficiency and results.
The Service Flow Pull Structure: This tool helps you build a solution that specifically identifies the steps that need to take place and the people to carry them out. No more ambiguity here. Instead, the Service Flow Pull Structure delivers a disciplined strategy. One that creates a customer-focused culture, measurements of organizational alignment, accountability and a clear-cut process that supports achievement and acknowledgement.

This is a visible, disciplined planning process. One that implements change and delivers a foundation for sustained success. In fact, it actually has more impact on the bottom line than any financial analysis or management system. With it, you can clearly see how every one is connected, the measurements that support achievement and the acknowledgement that reinforces performance.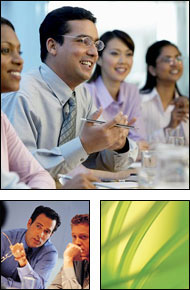 Find out more about: