About Alignment at Work
Alignment at Work, LLC, is an Atlanta-based corporation that helps companies grow their businesses by aligning themselves to the needs of their internal and external customers—making the fulfillment of these needs a primary organizational purpose.

We help organizations become leaner, lower their costs and increase the quality of their products and services. How? By sharing the Pull Thinking® Methodology. A methodology based on the simple fact that you use less energy and garner greater results when you attract or pull people into what you need done, as opposed to when you push them. Pull works as a kind of magnet. It's what people find compelling about what you're trying to do. It focuses on essentials and doesn't get lost in the typical noise and miscommunication that surround projects. And with a logical, well-planned course of action, we show you how you can use pull to your advantage.

Because, when employees operate with pull, it produces self-aligning behavior. And aligning people ignites performance.

VISION
The world pulling together—helping to reduce time-wasting miscommunication—one person, one team, one organization at a time.

MISSION
To continually develop and provide education programs and coaching on Pull Thinking® processes, methods and tools throughout the world.


WE BELIEVE
That the most efficient way to create anything is to think in terms of pull.


That pull is an unavoidable creative force of nature.


That push is always in response to a pull.
That organizational alignment is best achieved when pulled by the external customer.


That there is no flow of service without the pull of service.


That service is the primary purpose of any organization.


That money serves as the acknowledgement of service in business and is the fuel, not the steering wheel, of the service vehicle.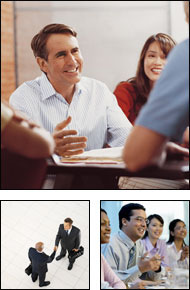 Ignite human performance to increase the bottom line.