Leadership Team
Our leaders are well-seasoned professionals who have collectively more than 75 years of experience with over 300 clients. They are quick studies, results-oriented and deliver a hands-on approach that assures utmost assimilation in rapid order.

MEET THE TEAM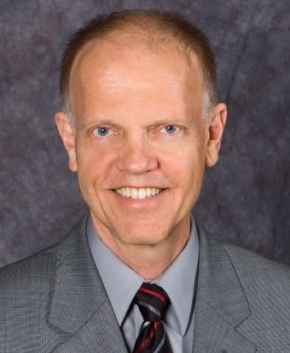 Kenneth Meyer
President and CEO
(404) 459-2585
ken@pullthinking.com

In 1988, Ken invented the Pull Principle® and the Pull Thinking® methodology out of a need to find a more effective way to rapidly gain organization-wide support for sustainable change and innovation in businesses. His methods have yielded tangible and enthusiastic support of employees at all levels of organizations. The Atlanta City Council, CDC and Global Immunization Division (GID), Atlanta Community Food Bank, Farberware, and Lucas Aerospace are a few organizations that became more successful because of Ken's tools, ideas, methods, and assistance.

Ken is the Founder and CEO of Alignment at Work, LLC, and serves as the firm's lead consultant and presenter. Ken is also the author of PULL THINKING®: Harness the Power of Pull to Fuel Growth and Ignite Performance by Aligning People, Culture and Purpose. With over 30 years of frontline, hands-on experience, Ken's keen insight into ultimate service comes from his ability to see everyone in the value chain as a customer. He knows the importance of paying close attention to the details and making sure people understand "what's in it for them" when it comes to communicating or coaching change. This elevates their emotions and creates in them a more passionate commitment to their work.

A Purdue University graduate (BSIE), Ken has spent the last 14 years working as a consultant, trainer, and author around lean thinking and lean manufacturing within the context of Pull Thinking.





Mike Wittenstein
Chief Experience Officer
404-459-2585
mike@pullthinking.com

As Chief Experience Officer at Alignment at Work, LLC, Mike Wittenstein is accountable to the firm's clients. It's his job to understand what clients desire and need. Then leverage those needs to design the client company's marketing, technology and operations—helping to ensure ultimate service flow. In addition, Mike practices what he preaches by using the Pull Thinking tools behind-the-scenes, and also works directly with clients when they want to use Pull Thinking to create enthusiasm in their own customer and employee experiences.

Mike's client list includes a blend of global (Apple, IBM, Holiday Inn, McDonald's), national (Val-Pak, Wingate Inns, BellSouth, US Mint) and local (Department of Education, Turner, Aperio, e-Release) companies. Prior to Pull Thinking, he served as IBM Global Service's e-visionary, and also co-founded and led Galileo, one of the nation's first interactive media agencies.

Mike holds an MBA in International Management from Thunderbird and a BA in foreign languages (Portuguese, Spanish, Russian) and cultures from the University of Florida.

Don Walter
Chief Learning Officer
404-459-2585
don@pullthinking.com
As Chief Learning Officer Don's responsibilities includes the transfer of Pull Thinking theory, methodology and practical application to our clients. After recognizing that the techniques of Pull Thinking could be easily deployed in the cockpit to overcome human performance issues critical to flight safety Don joined the Alignment at Work team combining Customer Focused Strategy with advanced training techniques from commercial and military aviation. The Pull Thinking Experiential Seminar embodies his belief that effective learning can be fun, entertaining.

Don's has been a key note speaker and instructor from South Africa to China for over 40 of the world's airlines with a focus on increasing human performance and human error management. An outspoken advocate of data driven training, implementing Pull systems in commercial aviation resulted in documented decreases in professional pilot error rates.

A graduate of UCLA, Airline transport pilot with over 16,000 flight hours worldwide, Don has over 30 years of experience in instructional design and delivery.